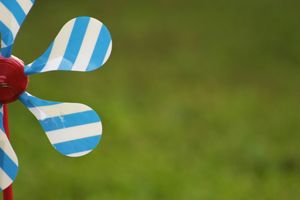 MyPrintChoice was built on the philosophy of customer-centric service. This means that everything we do is intended for the benefit of the customer.
The key element in our growth formula is flexibility. Our customers have flexible needs which vary based on the product or service they handle. They also have flexible needs as their business grows and moves to accomodate an everchanging marketplace.
Our responsibility is to stay as flexible as our customer's needs. In order to accomplish that, we work with a wide range of vendors who can provide the variety of services needed to meet customer demand.
This business approach allows us to stay on top of printing trends which enables us to provide the best service, the quality needed and the value which our customers demand.
Our Mission And Promise To You
Our mission is to provide our customers - with the printed product they need - when they need it - at the best available cost.
Company History
We entered printing shortly after Gutenberg printed his first Bible - or at least it feels that way!
Beginning in 1976 during the evolution from lead type - stamping the image into the sheet using hand set wooden type for headlines - we've developed through the era of film created plates into desktop publishing and currently into direct-to-plate and digital production.
The past 30+ years of industry experience have given us skills not available in franchise or typical retail operations. That experience is applied to each and every order processed within our office. Beyond that, we daily utilize resources with an even wider view on both past and current technologies as they apply to printing.
What does that mean to you?
In a nutshell, it means that you are gaining not only years of experience in design and production but also in developing the most cost-effective methods for each project that passes through our hands.
It's not unusual in today's business environment to find customers with artwork developed by younger designers that will work beautifully on the internet but is a disaster when it comes to printing on paper. Unfortunately, just purchasing a desktop publishing program does not make you a graphic designer for print production.
Our experience will help you survive these setbacks and guide you through the process in such a way as to provide you with top-notch printed pieces produced in a cost-effective way.
We want to provide the best bang for your buck!